Travel! You hear that a lot. But why travel?
Travel for adventure. Travel for new perspectives. Travel to meet new people. Travel for great food. Travel to discover yourself. Travel to open your eyes. Travel to cheat on your husband with a random Cuban dude. Travel because YOLO! Travel for…wrestling? Wait, what?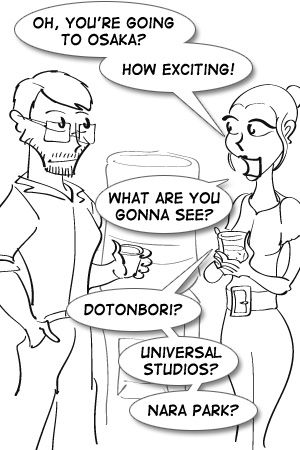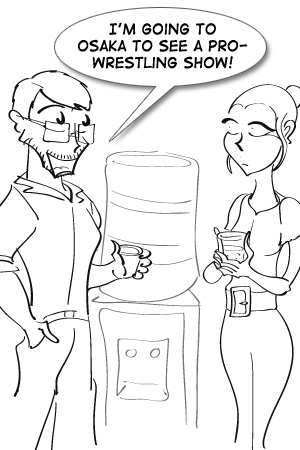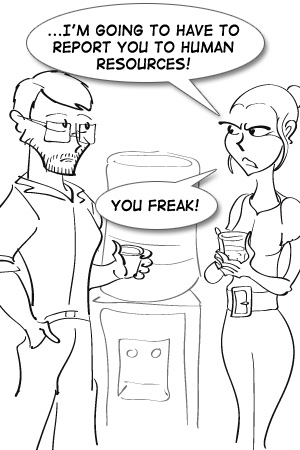 Yup, so far people have giving me funny looks when I try and explain why exactly I'm going to Osaka on a specific date, to a specific location, for a specific event. And then they go "Oh right, Sumo Wrestling! Woah, that must be very special to see tha- oh wait, no? 'Pro' Wrestling…like that american fake stuff?". I'm not going to go into great detail on whether or not pro wrestling is fake. What I am gonna do and explain why going to see a wrestling event in Japan may be totally worth the effort. So let's talk wrestling!
You can deny all you want about not being a fan of wrestling and knowing nothing about it; chances are high you know Hulk Hogan and/or Dwayne 'The Rock' Johnson. Hogan put wrestling on the map back in the 80's while The Rock started his career as a wrestler before making the smooth transition to Hollywood, becoming one of the highest paid movie-stars of today. You may have never seen their epic encounter at Wrestlemania X8, but you know these juggernauts and deep down, you know them from wrestling. Wrestling may no longer be as hot as it once was in the 80's and 90's, but it's still out there and you may like it or not, but it is still entertaining.
One of the lovely things about Japan is that it's full of surprises, and wrestling is one of them. Starting in the early 50's, pro wrestling in Japan gained as much momentum as it did in western culture. And nowadays, the biggest wrestling promotion in the world is the WWE in the USA, with NJPW in Japan being second. However, NJPW is getting more and more attention in the wrestling media, mainly thanks to two guys: Kenny Omega & Kazuchika Okada.
On the annual January 4th 2017 in the Tokyo Dome, Wrestle Kingdom 11, Omega and Okada made history in the wrestling world by putting on a 46 minutes match which was highly praised by critics, fellow wrestlers and fans from across the globe. They didn't back down, they hit each other hard with stiff elbows and knees, and kept the crowd on the edge of their seats with spectacular moves. NJPW knew they had something going here so a rematch was set up at last years Dominion 6.11, causing the wrestling community to speculate on if these two men could put on another showstopper of a match. They did. And then another third match at G1 Climax August 12. It is now widely considered to be one of if not the best 'wrestling trilogy' ever.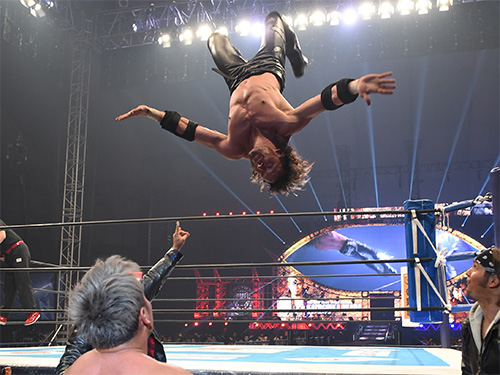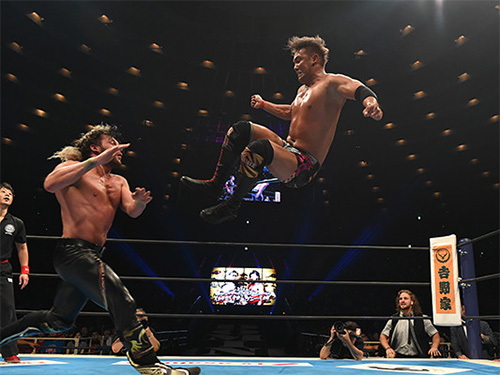 These highly ranked matches caused many a wrestling fans like myself to check out more of NJPW, only to discover there are so many quality shows to be had. Seeing these matches made me heavily interested in seeing a NJPW event live. The obvious reason is it being Japanese and I'm all about that (except mastering the darn language, meh…) but also because I'm convinced that I would be fully entertained all the way through. WWE has a habit of booking their shows like a soap-opera (South Park nailed it on the head with that one) where almost every show ends with a cliffhanger, forcing you to tune in next time to see what happens. They do this by teasing you, setting up big matches between talented wrestlers only for something 'weird' to happen. An example; WWE had hyped up their 2016 Survivor Series event thanks to their main event: Goldberg vs Brock Lesnar. Two massive beasts. The match itself lasted only 1 minute 26 seconds. Fans would have to wait up till over 4 months to get a proper full-ledge match out of these two giants, at Wrestlemania 33.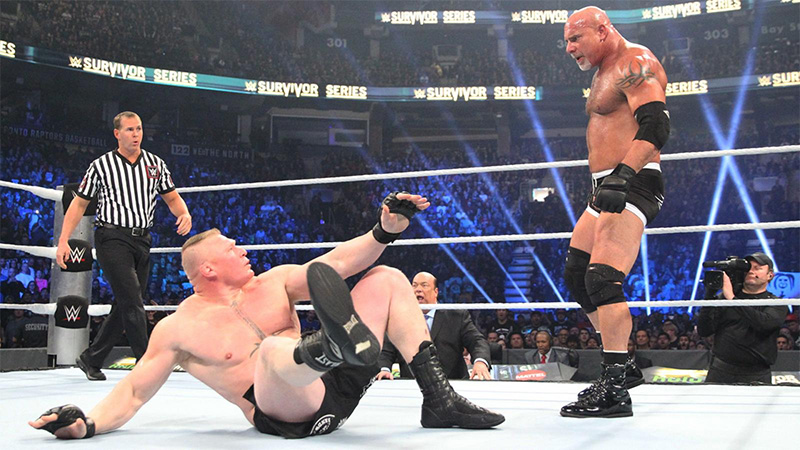 As a viewer in the comfort of your own home, you wouldn't see it as a big deal. Just tune in next time and see what happens. But as an attendant, at that Survivor Series event, you'd be pissed no? Spend all that hard-earned money (I hope) for a good seat to see two major wrestling stars go at it, only for it to be over in less than 2 minutes? I'd be pissed!
NJPW however hasn't been disappointing with their shows thus far. Lengthy, impact-full, entertaining wrestling matches. Maybe it's because of that 'Japanese' mentality of always working hard and fully devote yourself at your job no matter what, even if your job is punching another person in the face. The Okada-Omega matches are a prime example of this. Their first match was great, so what do they do? They try to top that. So spending money on a NJPW event seems like a better deal than on a WWE event (and distance- and costs wise, it's about the same for a Belgian fella like meself so that doesn't matter).
So why now? Why specifically Osaka? What NJPW event is going down in Osaka that actually made me book a flight so spontaneously?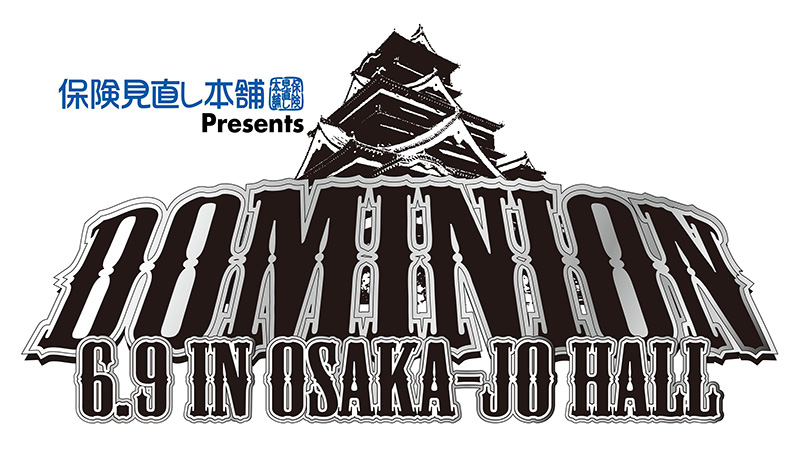 This is why: We're getting a 4th match out of Kenny Omega & Kazuchika Okada.
I'm gonna be a bit of a thief here and just place here the explanation that the NJPW website provided, since it perfectly tells you what the story is leading into this match:
At Wrestling Dontaku on May 4, the Rainmaker became the history maker as Kazuchika Okada defeated Hiroshi Tanahashi to extend his IWGP title reign to a record 12 defenses. A hard fought match between legendary rivals, Okada ultimately vanquished Tanahashi with the Rainmaker. In the main event of Dominion in Osaka Jo Hall, he will look to make it V13, after nominating Kenny Omega.
If you can apply an asterisk to any of Okada's 12 defenses, it's Omega at Dominion 2017. On that night, Okada didn't defeat Omega, but rather a 60 minute time limit draw meant the belt stayed with the champion. That one asterisk irritated Okada enough that a year after the match that entranced the world, the champion wants to right that perceived wrong. 'It can't end on a draw,' Okada would say to Kenny in Fukuoka, 'Let's make sure a draw can't happen. No time limit!' Yet Kenny said he could go one better, and proposed a Two out of Three Falls Match. While Two out of Three Falls Matches have happened before in NJPW, this has never occurred with no time limits in place. One can only imagine the physical limits both of these warriors will push themselves to. Right now, the Okada vs Omega scoreline is at 1-1-1. This will be the ultimate rubber match between arguably the best foreign wrestler in New Japan history, and arguably its best champion of all time.
As weird as it seems, you know you're a wrestling fan when you read/hear/see about this and the first thought in your mind is:
I don't know if it was luck on my side or that June just isn't a popular month to visit Japan, but I quickly found an affordable direct round trip flight to Osaka. And all friends, family and co-workers were all like: Just DO IT!
And so suddenly I found myself booking a flight, booking a hostel near the Osaka-Jo Hall and buying my ticket for the event. I lucked out with that too, because currently at the time of writing this, the event has been sold out! Joriss here is gonna be sitting between over 11.000 crazy Japanese fans, cheering on sweaty half-naked men as they beat the living hell out of each other, all for the sake of entertaining us. Because that's the thing about wrestling: It's entertainment. Sure, in Japan it is still taken more seriously and more as a real sporting event but for us fans, it's a wonderful chance to turn our brains off, forget our worries back home and enjoy a show.
This is what I like about traveling. I don't care about seeing the world, discovering myself, seeing new perspectives or any of that jazz. I just wanna go to Japan and do the things that a tourist wouldn't do. This wrestling event is one of them. And I couldn't be more thrilled. So I let the Belgian folk raise their eyebrows as I'm planning my week in Osaka ("Only a week?" is another random remark I often got) to see some 'rassling. I'll experience something unusual, something special. And I'm looking forward to writing about it afterwards, about how I was sitting in that crowd ever so modest…*ahem*
Share this story with your friends, family and those who wanna go to Japan
Want more of Joriss…in Japan?