Yesterday one year ago was my last post about my trip through Japan (from even longer ago, October 2016). And I still have a full week to cover about my experiences there; my last days in Kyoto, then our trip to Shirakawa & Takayama and then finally the big one, Tokyo.
I don't have a stupid reason or something on the whole why I stopped posting. It just stopped at some point. I could come up with some lame excuse like the fact I was/am struggling with writers block (aka the lame-ass excuse) about the next Kyoto post (because that was a tricky day to write about), or the fact that I was busy looking for a new job and was more concerned about that (having money or having a blog, I don't know…) OR the fact that I then eventually landed a big job that did resulted in often being tired from working and not really wanting to focus on my blog when I got home, OR that I got a Nintendo Switch and maybe, just maybe wanted to spend more time playing on that (awesome) thing, OR I dunno, spending a large part of my time over the previous year on looking and finding an awesome place to buy!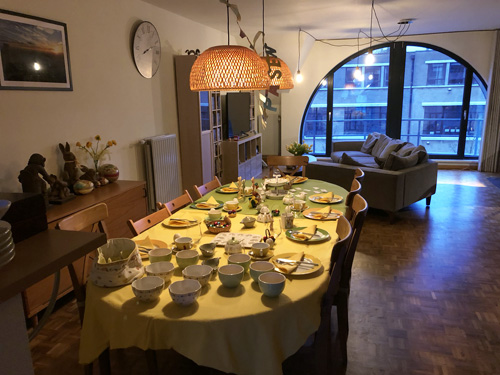 And so I discovered that owning a place comes with some strange responsibilities that, I dunno, kinda defined you as a full-fledge adult. Because you spend time investing, painting, building and going ape-shit about money because apparently, owning your own place does not automatically mean that the place you own is in a perfect state from the start. Darn it, being an adult is tough. Why can't I go back to the days of just playing Super Nintendo…I mean I totally can, but I mean playing Super Nintendo…without worrying about paying bills & loans!
So yeah no, all of this is no legit excuse for not keeping my blog about Japan up-to-date. Though I don't know if I have disappointed anyone by doing so, but if I did…I'm sorry?
But why then did I suddenly decided to post an update after 1 year of no updates at all? Well, because that's sort of an anniversary on itself, no? That's one way to look at it, but nah. Here's the real reason: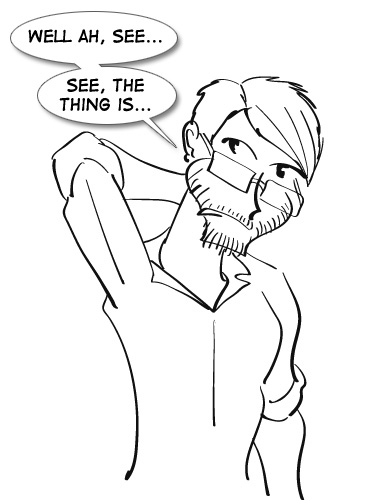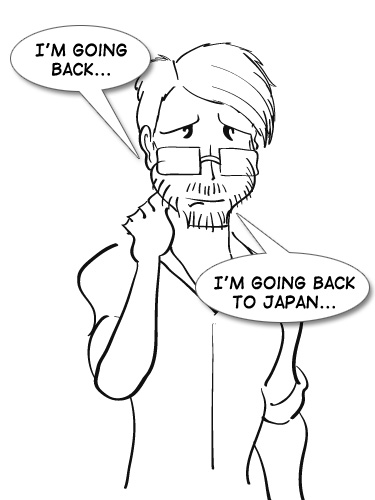 And pretty darn soon as well, in June this year to be exact. To Osaka!
Why Osaka? Well you might think because that's one of the (many) places I haven't yet visited in Japan but that's not the reason I'm going there. If anything, I originally wanted to go head back to Tokyo. Until now I cared very little about Osaka. But I spontaneously decided last week to book a trip to Osaka because on June 9th, the event 'NJPW Dominion 6.9' will take place there in the Osaka-Jo Hall! This video below from last year's Dominion 6.11 will hopefully give you an idea of what kind of event this is (warning, it's Japanese as fuck!).
Jup. Pure awesomeness, isn't it? NJPW stands for 'New-Japan Pro Wrestling', and I'm a pro wrestling fan. A guilty pleasure mayhaps, but I'm big enough of a fan that I am so crazy enough to book a flight to Osaka just to see one of NJPW's biggest event. Actually seeing and exploring Osaka just comes as a little bonus. So off I go once again to Japan, to spend a week in Osaka. And yes, I do wanna blog about those experiences as well.
Hold on, hold on. I'm well aware that I still have plenty of posts to do about my previous journey to Japan. Not only that, but I also wanna do 'bonus' posts, going into detail about Japanese customs, food, crazy things and likes/dislikes. All of that is still planned in the back of my mind. The thing is, now with a new trip planned, my motivation to continue posting has been revived in a way. I'm excited about my new trip and the thought of writing about new experiences from Osaka excites me as well. So much that I realized that I still have plenty to write about from my last journey that can be just as exciting.
So what happens now? Well I can't put a date on it, but plenty of work will be done now to Joriss.com wherever and whenever I can. Work on the next Kyoto post has already started, so all I can say for now is, be on the lookout. Check in at Joriss.com from time to time, relive the posts of Japan so far and get warmed up with me for more stories, adventures from Japan. And this time, also a post about half-naked, sweaty men going at it…yes I am well aware how much wrong there was in that sentence. Whatever, I'm going back to Japan! And you're not, haha!
Share this story with your friends, family and those who wanna go to Japan
Want more of Joriss…in Japan?